International Student Testimonials
Want to know what it's like to be a student at Elgin Community College? Check out these testimonials from international students who have graduated from ECC.
Testimonials from ECC International Students
---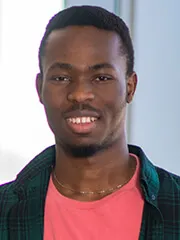 Akintunde Eyisanmi
Nigeria
Transfer university: Northern Illinois University
"Receiving a scholarship from ECC helped me pursue my educational dreams of becoming a lawyer, and I intend to transfer out after I graduate to earn my Bachelor's. What I enjoy most about my time at ECC is the rich diversity. There are students from so many backgrounds. I had the opportunity to interact with them and learn from their experiences."
---
Emina Derakovic
Bosnia and Herzegovina
Transfer university: University of Kansas
"I have spent four years at Elgin Community College, and every step has been an adventure. As an international student from Bosnia and Herzegovina, I started in the intensive English program at ECC, moved onto to complete my Associate of Arts, and now I am completing an Associate of Applied Science in Radiography. I
have had immense support from my family and through this school, from my academic advisor, my professors, tutoring assistance, and both of my program directors. I always tell students never to hesitate to reach out to anyone on campus, no matter what their problem may be. Besides my academics, I worked as a student worker in the Office of International Education. Being able to assist my fellow international students who are going through the same transitioning that I went through has been very rewarding.
Being able to pursue a degree in the field of medicine has been a gift that keeps on giving. I will take everything I have learned at ECC and apply it every chance I get. I plan on working in the field of radiology before continuing on with my academics. My ultimate goal is a teaching career in the field of radiation physics. ECC has prepared me for both of these paths by providing me with a sense of belonging in a country that was not my own, shown me that hard work and perseverance leads to results, that there is always someone there that cares, and that no one has to go through their academic life alone."
---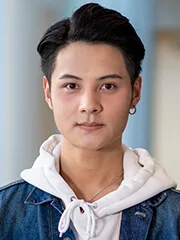 Qilin Liu
China
Transfer university: Pennsylvania State University
"I'm an international student from China and decided to study abroad when I finished secondary school. I first heard about Elgin Community College when I was in high school when I visited the college for a winter camp in 2011. I chose ECC because of its great location, fabulous educational resources, the opportunity to meet people from many different countries, and to experience a new culture. I'm majoring in hospitality, and after graduation, I'll transfer to Pennsylvania State University to continue my education. I feel that every second I spent at ECC was priceless, and I would highly recommend ECC to international students."
---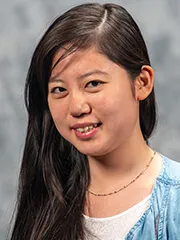 Rong Rong
China
Transfer university: University of Illinois Urbana-Champaign
"Americans are open-minded. They accept cultural diversity, and they welcome friends from other countries. I'd like to integrate this kind of collective and broaden my mind by exchanging thoughts, opinions, and feelings with the local people."
---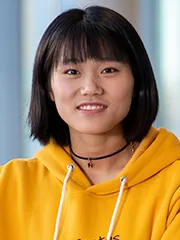 Shuang Li
China
Transfer university: Pennsylvania State University
"I have been studying at Elgin Community College for two years, and I am majoring in hospitality. I started in ECC's intensive English program. This was an important experience for me because, during that time, I not only improved my English but I also learned about U.S. culture and history. Also, I lived with an awesome host family that helped me immerse myself in the U.S. culture and see what daily life looks like.
ECC is a great place to study. For example, class sizes are 20 to 30 people, which is good for international students to communicate closely with professors and classmates. The instructors here are all helpful and friendly. The best instructor I had was Professor John Mravik. I have taken a class with him for three semesters. He is fantastic, and his English class is well-organized, which helped me learn. Wendy Chen, who is the advisor for the Chinese Student Club, is knowledgeable and responsive. With her help, I've learned many skills.
I really recommend ECC to students because of the good instructors and staff and because students have more options and opportunities. I am going to graduate this semester, and I will continue my studies at Pennsylvania State University."
Video Testimonials
Ready to apply to ECC?
Elgin Community College is a comprehensive community college serving students at every stage of their educational journeys. As a community, we are committed to inclusion, diversity, and a welcoming environment for all students. Start your journey today as an international student at ECC and join our growing population of students from more than 25 countries!