Home
There's Still Time to Register for Fall Classes
Celebrate Latinx Heritage Month
Center for Emergency Services Open House
ECC is Among the Top 25 Community Colleges in the Nation
Hero previous slide
Hero next slide
Visit Campus
Visit Campus
Sign up for an in-person admission presentation, or take a virtual tour.
Learn More
Choosing the path that's right for you
HELPING STUDENTS TO SUCCEED
ECC News & Events
ECC Stories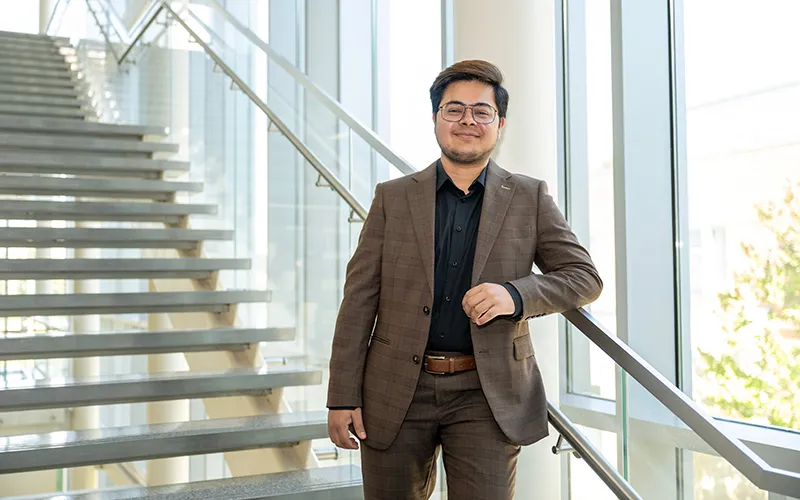 Noor joined Elgin Community College's Marketing and Communications Department as the Digital Marketing Specialist in 2022. Originally from Pakistan, Noor obtained a Bachelor's in Marketing before completing his MBA at the Hult International Business School in Boston, MA.
Julia Perez, student success coach, grew up in Indianapolis, Indiana, and began her educational journey at Purdue University Northwest for her bachelor's degree. After graduating, she made her way to Illinois, working at the National University of Health Sciences (NUHS) while completing her Master's program at Loyola University.
As a student success coach, Evelyn Lozano's favorite thing about working at ECC is meeting and guiding students during their time at the college. This passion is driven by her own educational experience growing up.
News previous slide
News next slide
ECC in the News
During National Adult Education and Family Literacy Week, which runs from September 18 through 22, Elgin Community College celebrates the enrollment increase in its adult education programs for the fall semester. Enrollment totals surpassed the fall 2022 numbers for both English as a second language (ESL) and adult basic education classes (ABEC).
The Elgin Community College Center for Emergency Services is hosting a community open house on Saturday, October 14, at 815 E. Plank Rd., Burlington, Ill.
Representatives from more than 100 colleges and universities will be at Elgin Community College on Tuesday, October 3, to help students and families explore their options. This free event runs from 6 to 8 pm in Building J, Events Center, 1700 Spartan Drive, Elgin.
In the News previous slide
In the News next slide
We're here for the community