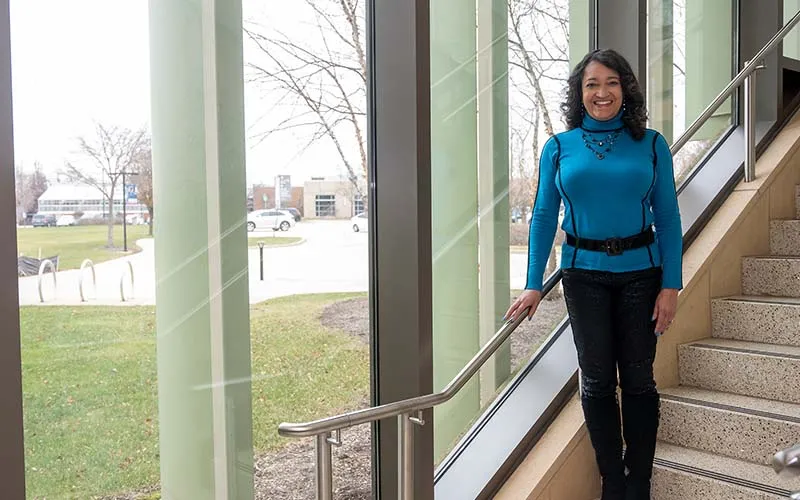 ---
Take five this week and learn more about Sharon Baker, PsyD, associate professor of psychology. Baker has been with ECC since 2002 – beginning as an administrator for seven years and then transitioning to a full-time psychology faculty member.
Before bringing her expertise and skills in the area of psychology to ECC, Baker provided psychotherapy, case management, and clinical supervision at several Chicagoland social service agencies, focusing on the treatment of physically and sexually abused children. Read more about Baker's passion for psychology and her exciting plan for retirement.
What should your colleagues know about your position at ECC? My current position as Psychology faculty is my ideal job, allowing me to utilize my psychology knowledge, student services experience, and clinical training.
If you could instantly be an expert at one thing, what would you choose? Fashion design or interior decorating.
Where is the best place you've traveled, or where is somewhere you dream of going, and why? My favorite destination was Dubai, and I hope to take a 3-month world cruise for my retirement celebration.
What was your first ever job? I paid for college and graduated from school by working in retail.
Binge watcher, book club, or both? Both – I specifically love to read/watch autobiographies/documentaries. I guess that's the psychologist in me that likes to hear about others' upbringing, strengths, weaknesses, struggles, accomplishments, etc.