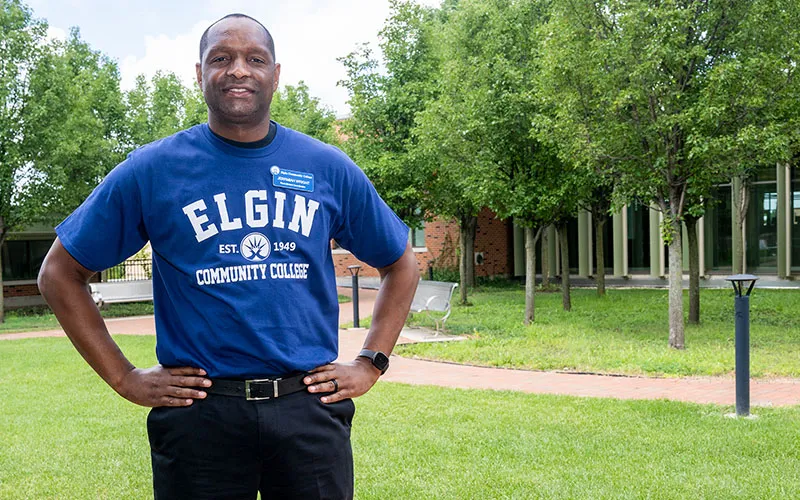 ---
This week, take five minutes to learn something we didn't know before about Jerrmiah Wright, recruitment coordinator. Jerrmiah has worked at Elgin Community College since 2019, and this year you can also find him on the basketball court sidelines! Wright has joined the ECC women's basketball team as their new Assistant Coach.
What should your colleagues know about your position at ECC? As a recruitment coordinator, I wear a lot of different hats, LOL. Since I'm usually the first point of contact for incoming students, I have to be extremely knowledgeable about the different resources and processes we have throughout the college.
If you could instantly be an expert at one thing, what would you choose? I would choose to be an expert in financial consulting.
What's one thing that really makes your day? Seeing the excitement on my three-year-old daughter's face when I get home from work.
If you could have dinner with anyone, living or dead, who would it be and why? I would choose to have dinner with my mother (Darlene), grandmother (Daisy), and grandfather (Miles). They all passed away over the past few years, and I miss them so much.
What did you want to be when you grew up? Growing up, I wanted to be a professional athlete and hip-hop artist.