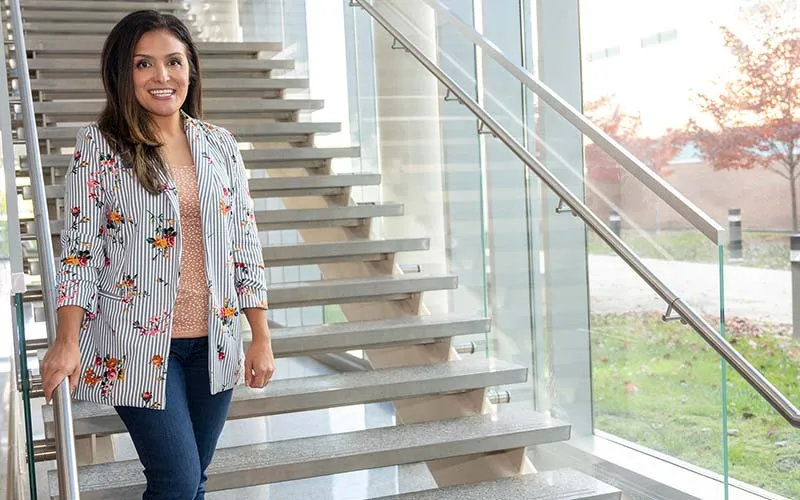 ---
This week, take five with one of our academic advisors, Elizabeth Herrera! Herrera has been with ECC for nearly a decade, beginning in 2014. She works specifically with ECC education students looking to transfer directly to Northern Illinois University.
If you could instantly be an expert at one thing, what would you choose? I would love to be an expert in playing the piano. It makes such beautiful sounds. I love how expressive you can be with the sound of music.
What was your first ever job? My first job was working the front desk at a community center. That is where I discovered the enjoyment of helping people.
Binge watcher, book club, or both? Both, but recently I have only had time for book club. With a newborn, picking up a book and reading for at least 15 minutes is doable.
What is one thing that really makes your day? Seeing my family happy always makes my day.