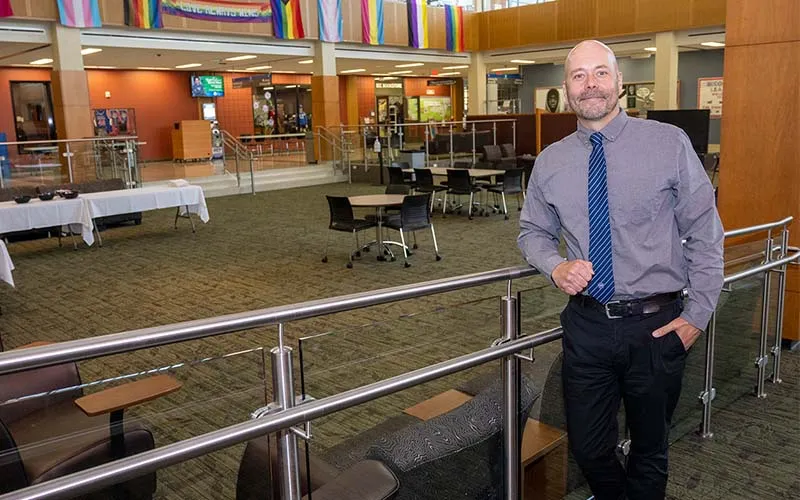 ---
According to the Illinois Board of Higher Education, our state is a leader in transfer and graduation rates for transfer students. Due to the varying requirements at four-year institutions, transfer planning may be intimidating, but Elgin Community College provides many resources in its Student Success Center to help prepare students for transfer success.
Two of the most important factors impacting transfer are identifying a major and a transfer destination. With those two pieces of information, academic advisors are well-equipped to help students develop a plan that typically follows a 2+2 format, meaning students complete two years at Elgin Community College and two years at their transfer destination to earn their degree in four years. The purpose of transfer planning is not limited to graduation from ECC, but also degree alignment at your transfer institution so you are equally, or better, prepared to earn your degree after starting at ECC.
The Illinois Articulation Initiative (IAI) is a statewide transfer agreement that is transferable among more than 100 participating colleges and universities in Illinois. If students are still deciding on their transfer destination, ECC'sGuided Transfer Pathways (GTP) are excellent resources to review with academic advisors. GTPs include career information, related majors, and sample education plans similar to many transfer plans for your intended major, which can keep you on the right path while narrowing down your transfer options.
Guaranteed Transfer Admission partnerships help remove the uncertainty around transfer planning. Starting at a community college can mirror starting at a four-year institution for certain majors, as students need to successfully meet entrance requirements (both prerequisite courses and GPA) for their major before they can be admitted. ECC has several specialized Transfer Partnerships hat provide guaranteed admission into an institution and specific majors. One example is the Engineering Pathway with the Grainger College of Engineering at the University of Illinois, Urbana-Champaign. This partnership provides admitted students with guaranteed admission into their chosen Engineering major after successfully completing the courses in the program of study.
Similar transfer guarantees with degree pathways exist with University of Illinois-Chicago, North Central College, Columbia College Chicago, Elmhurst University, Marquette University, Northern Illinois University, and Arizona State University, to name a few. Each pathway aims to provide students with an understanding of the path toward acceptance into their chosen major at their preferred transfer destination. The IAI also provides a path for 2+2 transfer plans for many majors and transfer destinations in Illinois and beyond.
Plan to utilize ECC's Student Success Center, where academic advisors have transfer resources for popular transfer destinations that also highlight programs for underrepresented populations, veterans, undocumented students, LGBTQ+, and disability services. The Student Success Center will live up to its name and l help students navigate their educational journey and reach their educational goals.
-Sean Jensen, MA, director of transfer services