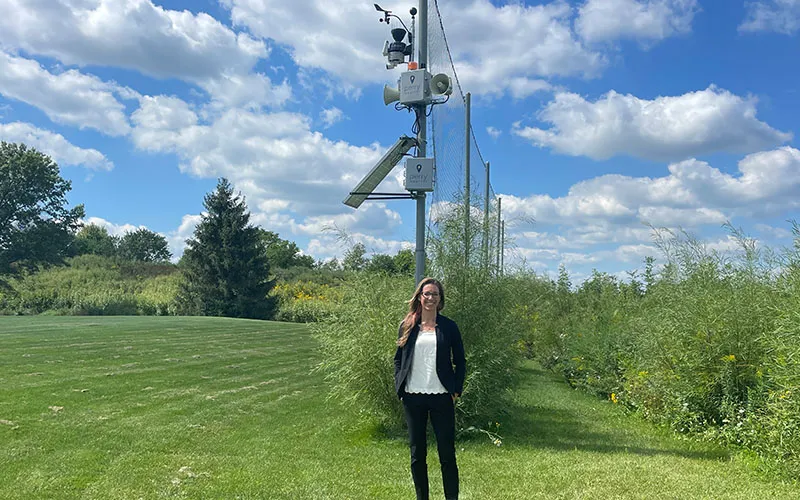 ---
National Preparedness Month is an observance each September to raise awareness about the importance of preparing for disasters and emergencies that could happen at any time. At Elgin Community College, being ready for an emergency is a top priority to keep our students, staff, and campus safe.
Whether an internal or external crisis, ECC's Emergency Management Team trains continuously to ensure they are prepared to respond when needed. "It isn't 'if' an emergency will happen; it's 'when' an emergency will happen, and knowing what to do is the best way to mitigate potential negative impacts," said Emily Kies, senior director of emergency management. "It is essential that everyone, from the President to the newest incoming freshman, know their role in an emergency. Some individuals may have larger or smaller roles in guiding the college through an emergency or disaster, but everyone has a role and responsibility to know what it is and how to execute it when needed."
The department is currently working on a number of new projects for the college, such as additional personal protective measures in education and training specifically for students, which they are hoping to roll out in summer 2023. They are also increasing the number of Emergency Operations Center (EOC) exercises to train additional staff on their role in the EOC during an emergency and have recently updated the college's Emergency Operations Plan.
The department will also be updating the severe weather signs that can be seen on the first floor of ECC's campus. Additionally, and new this year, ECC will participate in the Great Shakeout Earthquake Drill in conjunction with the Federal Emergency Management Agency (FEMA). As we continue through September, it is important to be aware and acknowledge all the critical roles at ECC that work to keep the ECC campus safe and for each staff and student to do their part alongside the Emergency Management Team.