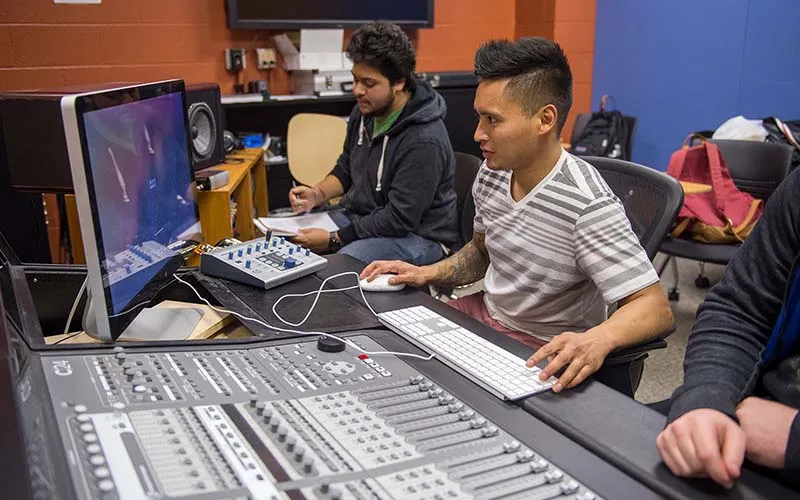 ---
Elgin Community College now offers an Associate of Fine Arts in music production, allowing students to develop the skills necessary to record and produce music professionally. This degree allows ECC students to pursue a Basic Vocational certificate in music production or a full associate degree.
"Our students were seeking to transfer to a four-year school to finish a bachelor's degree, but the college only offered a basic vocation certificate in music production," said Marc Beth, associate professor of music at ECC. "This unique new degree gives students the opportunity to pursue their passion for music and complete their two-year general education courses for transfer."
Music production students at ECC are provided with professional performance facilities, a dedicated recording studio, private instruction, individual practice rooms, multiple performance opportunities, and workshops with visiting artists. Facilities are currently undergoing renovation and expansion to serve students better.
The career outlook for music production is rising, according to the US Bureau of Labor Statistics, which shows 10% growth in the music production, broadcast, sound, and video technician field by 2031.
For more information on the Associate of Fine Arts in Music Production degree, visit ECC's music production page on elgin.edu.