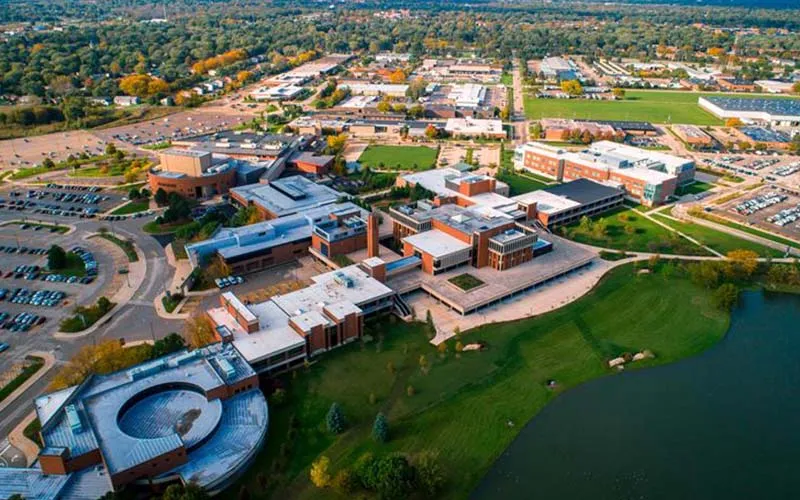 ---
The Elgin Community College District 509 Board of Trustees approved the college's first Indigenous Land Acknowledgment Statement at the Dec. 13, 2022, regular meeting. The statement was researched and drafted by students in Antonio Ramirez, PhD, professor of history's new HIS-150, History of Native America, course.
"This is an important first step towards building more awareness of Indigenous people and issues, past and present, on ECC's campus," said Ramirez. "I believe that the students learned a lot through this process, and so did I."
The official statement reads:
We acknowledge that Elgin Community College currently sits on the traditional homelands of Anishinaabe peoples, also known as the Three Fires Confederacy: the Ojibwe, Odawa, and Potawatomi. Many other Native peoples also lived on this land and in this region.
Forced removal and violence, including the 1804 Treaty of St. Louis and the 1829 Treaty of Prairie du Chien, made way for European settlements, which eventually included the land where our campus sits.
Native peoples have survived attempts to erase their culture, language, and heritage but continue to thrive on this land.
Elgin Community College commits to sharing this history and promises to help cultivate a bright future for Native peoples on campus and beyond.
Let this statement allow us to open our ears and sincerely listen to the voices of Native peoples. Let it be the beginning of a continuing, deep, and respectful relationship between ECC and Native peoples.
The students in Ramirez's class engaged in discussions and field trips to local indigenous culture centers and events, learning about the history and current issues facing indigenous people, and working to draft and revise their statements based on these often tough conversations.
One student, Dario Bartucci, said, "It was important to understand the original inhabitants of the land we stand on; learning the history of who lived here has been eye-opening. I've lived my entire life in the same hunting/fishing grounds of the Sauk, where Black Hawk and many tribes had thrived. It's amazing ECC took the opportunity to share our land acknowledgment."
Ramirez emphasized that "this is not the end of our work, this is just the beginning. A formal land acknowledgment sets the stage for future engagement with local indigenous groups and continuing to learn and grow as a campus community."
The land acknowledgment will be posted to elgin.edu and read at campus events when appropriate.