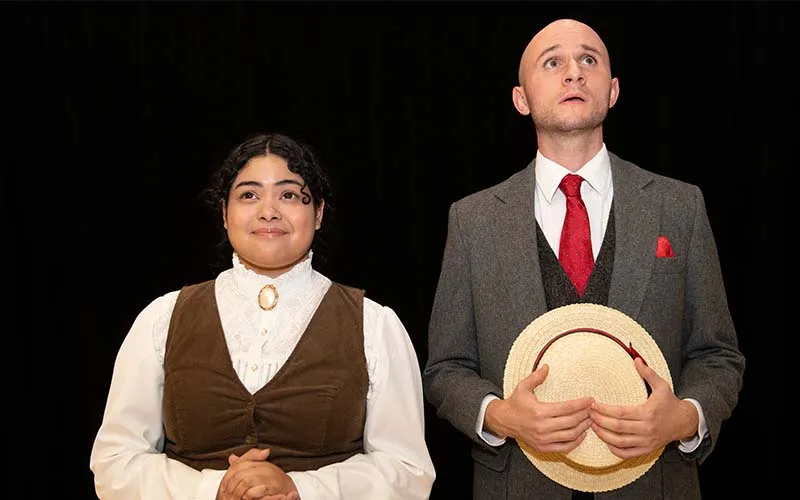 ---
The Elgin Community College Arts Center and Theatre presents "Silent Sky," directed by Susan A. Robinson, theatre instructional coordinator and associate professor of theatre at ECC. The show opens on Friday, November 11, at 7:30 pm. "Silent Sky" is the true story of 19th-century astronomer Henrietta Leavitt exploring a woman's place in society during a time of immense scientific discoveries when women's ideas were dismissed until men claimed credit for them. Social progress, like scientific progress, can be hard to see among earthly complications. Leavitt and her female peers believe in both, and their dedication changed how we understand heaven and earth.
Additional showtimes for the play are: Saturday, November 12, at 7:30 pm; Sunday, November 13, at 3 pm; Friday, November 18, at 7:30 pm; Saturday, November 19, at 7:30 pm; Sunday, November 20, at 3 pm.
Tickets to "Silent Sky" are $12 for adults and $10 for seniors and students and can be purchased on the newly redesigned ECC Arts Center website at eccartscenter.org/events/theater/. The ECC Arts Center is located in Building H on ECC's Spartan Drive Campus, 1700 Spartan Drive, Elgin. The ECC Arts Center can be found on Facebook at facebook.com/eccartscenter and on Instagram at @eccartscenter.
If you have questions, please call the ECC Arts Center Box Office at 847-622-0300.