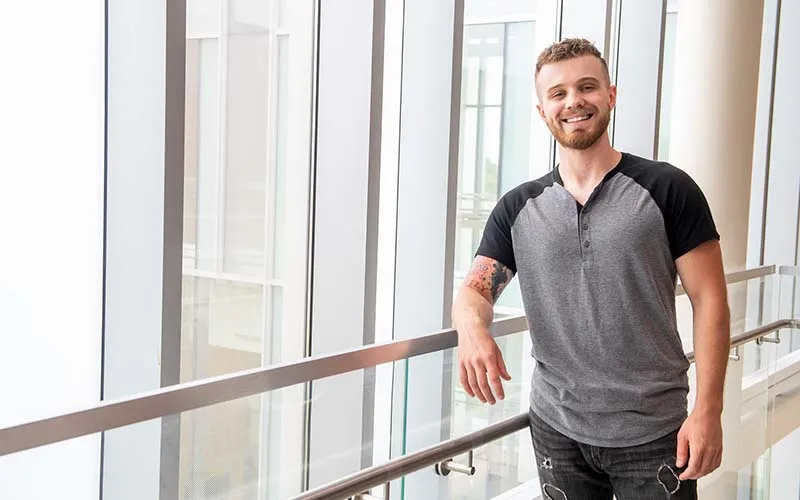 ---
Elgin Community College nursing graduate Michael Lacala '22 was one of 15 Phi Theta Kappa members in the country to be awarded the Hurst Review National Council Licensure Examination (NCLEX) Scholarships to help cover the cost of the NCLEX exam fees and study materials. Lacala graduated this past spring from ECC's nursing program.
"To be one of 15 from the more than 500 applicants is mind-blowing to me," said Lacala. "Upon receiving this news, it felt like further validation that all the time put in, all the events I had to give up so I could study, and the nights where I was lacking sleep was definitely worth it in the end." While pursuing his nursing degree at ECC, Lacala was also working full-time in the psychology ward at Elgin Mental Health Center.
The scholarship is funded by national nursing exam prep company Hurst Review Services and is exclusively for Phi Theta Kappa nursing majors who plan to take the NCLEX. In addition to the scholarship, Hurst also provides a $50 discount on NCLEX study materials.
Hurst Review is an educational services company based in Brookhaven, Mississippi. For more information on the ECC nursing program, visit the nursing program webpage.