Join hundreds of performers from dozens of area communities for the piano event of the year.
Join our American Grands email list to receive updates.
September 2022
---
Welcome to AMERICAN GRANDS this document confirms your participation in AMERICAN GRANDS 28 and contains important information. If your email address registered multiple players for American Grands 28, this email confirms the participation of all the players you registered. Please read this entire document carefully and keep it for your reference. This information will also be made available shortly on elgin.edu/americangrands. This is only being sent via email.
Your Next Steps
Participation Fee Payment
There is a $35 per performer participation fee to be a part of American Grands (this fee is instead of charging individually for music). This fee eases music distribution as well as offsets American Grands production costs. All participation fee payments are non-refundable. Please pay the participation fee by Thursday, September 29. Anyone who has not picked up their music or paid their participation fee after music pick-up has ended will be removed from the program, and their music will be reassigned.
Pay online through this link. The deadline for online payment is Thursday, September 29, at 11:59 pm. All major credit cards are accepted.
To pay in person or by phone, visit or call the ECC Arts Center's box office located in Building H on Elgin Community College's Spartan Drive campus. The Box Office number is 847-622-0300. Box Office hours are 12–6 pm Monday through Thursday and 12–5 pm on Saturday. Cash, check, and all major credit cards are accepted by the box office. Please note: we cannot accept payment by mail.
By paying your participation fee, you acknowledge that you understand that rehearsal and performance dates may fall on school district holiday breaks and commit to being at all three mandatory rehearsals.
Music Pick-Up and Name Verification
Your music has been selected and will be available for pick up in the Elgin Community College (ECC) Arts Center lobby located in Building H on ECC's campus at 1700 Spartan Dr. Elgin, IL 60123 on Friday, September 30 (3 to 8 pm) and Saturday, October 1 (9 to 11:00 am). Please note:
Music cannot be picked up earlier than the posted times.
You cannot pick up your music until your participation fee is paid.
The correct spelling of your name for the poster will be confirmed at this time; no future corrections will be possible.
The ECC Arts Center is located in Building H on the Elgin Community College campus. For maps and directions, visit here.
You may purchase your tickets at the ECC Arts Center box office during music pick-up times.
Your Music
Your packet will contain your music and a single page directing you to go to American Grands for performance directions, ticket purchase information, and the detailed rehearsal schedule. A stage layout with the position of each of the twelve pianos is also available on the website. Your music packet will be marked with your performance time, piano number (1, 2, etc.), and which part you are to perform (primo or secondo). Please save this information and notate your music as needed.
Your Performance Time(s)
Your performance time(s) will be listed on your music packet. Once you have purchased your music, please purchase your tickets early for what we anticipate to be two sold-out performances.
Your Tickets
The house sells out quickly because we have so many players. Ticket prices are $17 for children 12 and younger and $26 for adults (these prices include the $2 per ticket maintenance fee applied to all ECC tickets). ECC's standard box office processing fee ($5 per order for phone or internet orders) will be added if it applies at the time of purchase. Tickets to American Grands make great holiday gifts for family and friends.
Your Rehearsals
All assigned rehearsals and performances are MANDATORY. Everyone plays on either January 7 or January 8, 2023, during rehearsals in piano lab K163 at ECC. Thereafter, you will play in two of the four rehearsals at the ECC Arts Center Blizzard Theatre. An outline of rehearsals is below.
Saturday, January 7: Rehearsal from 10 am to 2 pm in Piano Lab K163 (levels Primer, 1, 2, 3, 4)
Sunday, January 8: Rehearsal from 12:30 to 4 pm in Piano Lab K163 (levels 5, 6, 6+, T/P)
Tuesday, January 10: Rehearsal from 4 to 7 pm at the ECC Arts Center (levels Primer, 1, 2, 3, 4)
Wednesday, January 11: Rehearsal from 4 to 7 pm at the ECC Arts Center (levels 5, 6, 6+, T/P)
Thursday, January 12: Rehearsal from 4 to 7 pm at the ECC Arts Center (levels Primer, 1, 2, 3, 4)
Friday, January 13: Rehearsal from 4 to 7 pm at the ECC Arts Center (levels 5, 6, 6+, T/P)
Saturday, January 14: Performances at 2:30 pm and 6:30 pm at the ECC Arts Center
Performance Attire
Casual is out. Formal is in.
Young musicians: Either a colorful formal dress (knee-length or longer- no short dresses!) OR black dress pants, black dress shoes, black socks, white shirt, and bow tie.
Adult musicians: Either a colorful formal dress (long or tea-length) OR tuxedo or black suit with bow tie.
NO nail polish, please!
We need many volunteers (teachers included!)
---
If you would like to volunteer during rehearsals, backstage, or during performances, please email our volunteer coordinator Jillian Chase. You can email Jillian at jillian.chase0912@gmail.com.
Contact Us
---
For any additional questions, please email americangrands@gmail.com
Thank you to all performers, committee members, and sponsors for participating in this event. We all owe Cordogan's Pianoland a tremendous thank you for making this event possible. See you on September 30 and October 1 at the ECC Arts Center!
Contact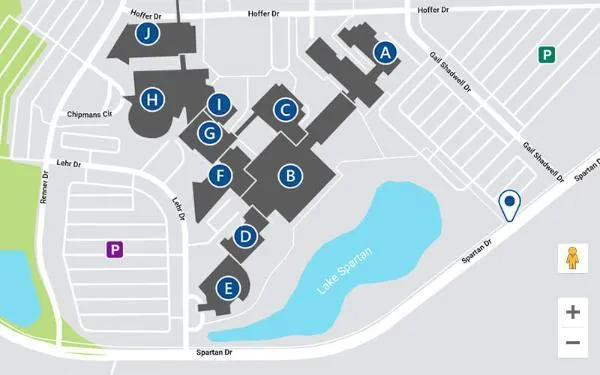 Contact