IST/Maintenance Technology
Overview
Elgin Community College's Automated Electronic Systems and Industrial Maintenance program readies students for vital roles such as Industrial Machinery Mechanics, Maintenance Workers, Machinery professionals, and Millwrights.
With the expansion of manufacturing in the United States, there's a growing demand for skilled personnel to install and maintain machinery. Our IST courses are expertly designed to tackle real-world equipment issues and provide practical technical knowledge.
Whether you're an experienced industrial maintenance technician, a newcomer to the field, or looking for specialization or skills enhancement, ECC has a program to fit your needs. Our hands-on learning experiences in faculty-designed labs are enriched by insights from local industry maintenance experts. These learning experiences replicate real-world troubleshooting scenarios that professionals encounter daily in industrial facilities, ensuring you'll graduate with the problem-solving skills and technical expertise required for a successful career.
Courses include:
We offer a hands-on lab portion to help understand the material, such as training to maintain, calibrate, and repair equipment.
Courses that cover basic knowledge of electricity, mechanical drives, hydraulics, pneumatics, 3-phase motor control systems, and programmable logic controllers.
Fundamentals of basic (DC) electricity, including series, parallel, and combination circuits.
Find out how to troubleshoot and repair a hydraulic system with real-world faults installed, read pressure gauges, and work with the formulas associated with hydraulic and pneumatic systems.
Get additional information, including course listings and class descriptions.
Planning to Transfer? Learn more about earning a Bachelor's degree, earning summer credits for transfer, or dual admissions with a university by making an appointment with an academic advisor.
Prepare for Immediate Employment
The future employment outlook for IST (Information Systems Technology) and Maintenance Technology is generally positive. Both fields are projected to experience growth in the coming years. Growth is driven by the increasing demand for technology in businesses and organizations, as well as the need for professionals who can design, develop, and maintain computer systems and networks. On average, there are an estimated 53,200 job openings for industrial maintenance workers projected on average year over year over the next decade.
Maintenance Technology is also projected to experience growth in the coming years, with growth that is driven by the need for professionals who can maintain and repair equipment and facilities in various industries, including manufacturing, healthcare, and transportation. Overall, the future employment outlook for IST and Maintenance Technology is positive, with opportunities for career advancement and job security in these fields. Refer to Career Coach to learn about related professions and compensation.
Plan of Study and Course Descriptions
Review the ECC catalog for details about the IST or maintenance technology plan of study and course descriptions.
Associate of Applied Science
Basic Vocational Certificate
What do Industrial Maintenance Technicians do?
---
Industrial Maintenance Technicians are also called maintenance machinists. They maintain and repair factory equipment and detect any errors that the machine might have. Technicians must understand industrial equipment and read technical manuals. To see if a device might have any mistakes, they use computerized diagnostics systems and vibration analysis techniques to figure out the source of the problem, whether that be worn belts or weak motors. At Elgin Community College, students get access to state-of-the-art equipment. Students receive hands-on instruction and development skills. Students learn about low-level technology to high-level technology, taught by professionals with years of experience.
How do I become an Industrial Maintenance Technician?
---
If you enjoy working with machines and enjoying solving problems with repairing an Industrial Maintenance Technician is an excellent career for you. Some essential qualities to become an Industrial Maintenance Technician are manual dexterity, mechanical skills, and troubleshooting skills. You can prepare for immediate employment at Elgin Community College by receiving an Associate of Applied Science in IST/Maintenance Technology. You can also receive essential certificates such as Automated Electronic Systems and Industrial Maintenance.
Getting a job in the fast-growing field of industrial maintenance
If you're interested in a career as a machinery maintenance worker, industrial mechanic, or millwright, you'll enjoy a career in a growing field. The U.S. Department of Labor estimates that this profession will grow by 14 percent by 2031, which is much faster than average, according to the U.S. Bureau of Labor Statistics, Occupational Outlook Handbook, Industrial Machinery Mechanics, Machinery Maintenance Workers, and Millwrights (accessed April 26, 2023).
How much do Industrial Maintenance Technicians earn?
---
The median annual wage for Industrial Machinery Mechanics, Machinery Maintenance Workers, and Millwrights was $59,380 in May 2021. The median salary is when half the workers in an occupation earn more than that amount, and half earn less. The lowest 10 percent earned less than $37,260, and the highest 10 percent earned more than $78,900. It is common for Maintenance Technicians to earn significant overtime pay during the year.
Learn more about the IST/Maintenance Technology department at ECC!
Earning an Associate Degree at Elgin Community College can set your career in motion.
Apply today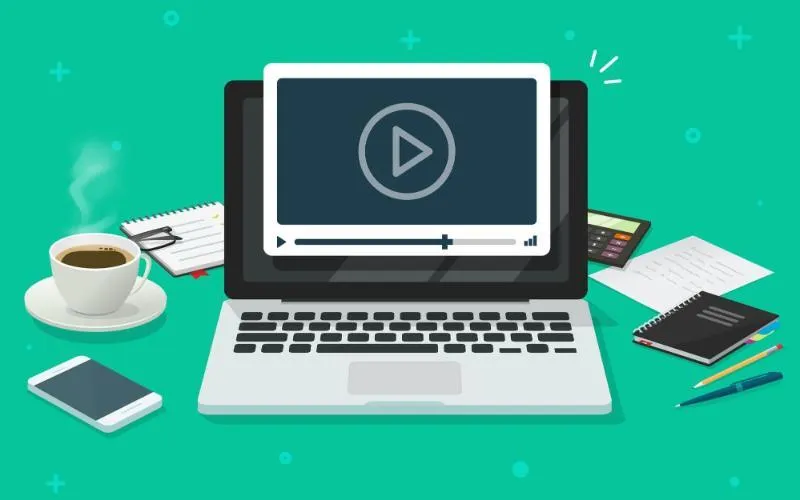 Contact