Overview
People working in Cybersecurity help protect organizations from computer-related crimes and the legal issues involved in the investigation. Learn vital skills necessary for a lucrative profession, including applying ethical best practices and securely configuring computer systems and networks.
Elgin Community College gives you the perfect combination of theoretical knowledge and practical experience in cybersecurity. Our partnerships with the local industry give you extensive hands-on experience in the classroom and through practical, on-the-job training as part of the vocational specialist program.
Areas of study include:
Computer Hardware
Database Management
Help Desk
Information Security and Counter Measures
Local Area Networks
Operating Systems
Server Administration
Technical Support
Prepare for Immediate Employment
The future employment outlook for cybersecurity is very positive. As technology continues to advance and more companies rely on digital systems, the need for cybersecurity professionals will continue to grow. Roughly 19,500 job openings are projected each year over the next decade.
Growth is driven by increasing cyber threats and a need for enhanced security measures to protect sensitive information and systems. Additionally, the rise of remote work and the use of cloud computing has increased the need for cybersecurity professionals who can safeguard remote access and virtual environments. Overall, the demand for cybersecurity professionals is expected to remain high in the coming years. Refer to Career Coach for more information regarding related occupations and compensation.
Plan of Study and Course Descriptions
Review the ECC catalog for details about the cybersecurity plan of study and course descriptions.
Vocational Certificates
Credentials
---
Learn about common threats, system hardening, network, and intrusion security tools, access control methods, authentication, encryption, redundancy, disaster response, and organizational security while working in the high-growth field of information security. Complete the required 32-33 credit hours for this Vocational Specialist Certificate.
At ECC, you'll earn industry-recognized credentials that are highly valued by local employers:
CompTIA A+
CompTIA Network +
Microsoft Network Administration
Comp TIA Linux+
CompTIA Security+
EC Council Ethical Hacking
Courses at Elgin Community College in Cybersecurity
Here are a few sample classes:
Cyberlaw and Ethics
Ethical Hacking and Countermeasures
Principles of CyberSecurity
Getting A Job in Cybersecurity
A great position to have that offers faster than the average job growth for all occupations. More than 27% of cybersecurity jobs are available to job candidates with some college or associate degree. If you decide to complete an Associate Degree and continue to get a Bachelor's, the outlook is even better, with employment expected to grow 35 percent within the next eight years. Bureau of Labor Statistics, U.S. Department of Labor, Occupational Outlook Handbook, Information Security Analysts, on the Internet (accessed September 16, 2022).
What is Cybersecurity?
---
Cybersecurity is the practice of protecting systems, networks, and programs from digital attacks. These cyberattacks are usually aimed at illegally accessing, changing, or destroying sensitive information or interrupting normal business processes. Implementing effective cybersecurity measures is particularly challenging because there is an increasing number of devices that control every aspect of our life. A successful cybersecurity approach has multiple layers of protection spread across the computers, networks, programs, or data one intends to keep safe. In an organization, people, processes, and technology must complement one another to create an effective defense against cyber attacks. Everyone benefits from advanced cyber defense programs. At an individual level, a cybersecurity attack can result in everything from identity theft, to extortion attempts, to the loss of important data. Everyone relies on critical infrastructure to keep society functioning.
Why should I pursue Cybersecurity?
---
A cybersecurity professional ensures the data remains safe. Cybersecurity career paths vary depending on interests. Depending on your experience, consider the following cybersecurity jobs:
Entry-level: Systems Administrator, Network Engineer, Network Administrator, or Security Administrator
Mid-level: Cybersecurity Analyst, Penetration Tester, Security Technician, IT Auditor
Senior-level: Cybersecurity Manager, Cybersecurity Engineer, Chief Information Security Officer
There are a vast number of professionals involved in Cybersecurity, including consulting, research, IT technology, programming, and engineering.
Should I get a degree in CIS?
---
At ECC, you'll have an academic advisor on day one to work with you on everything career-related. You'll work together to design an educational plan tailored to your goal of getting out into the workforce or starting at a community college and then transferring to finish a bachelor's degree. Your advisor will help you with a clear pathway to follow and help you get all the necessary information to make a well-informed decision about your future. Our specially negotiated transfer partnerships help you get ahead:
Loyola University Chicago - Information Technology - AAS Computer Information Systems to BA Information Technology
Western Governors University - AA/AS to BS Business - Information Technology Management
Southern Illinois University Carbondale - AS to BS Technical Resource Management (fully online)
Learn more about Associate Degree and Certifications in CIS at ECC!
Earning an AAS degree or certificate in a STEM field at Elgin Community College can set your career in motion.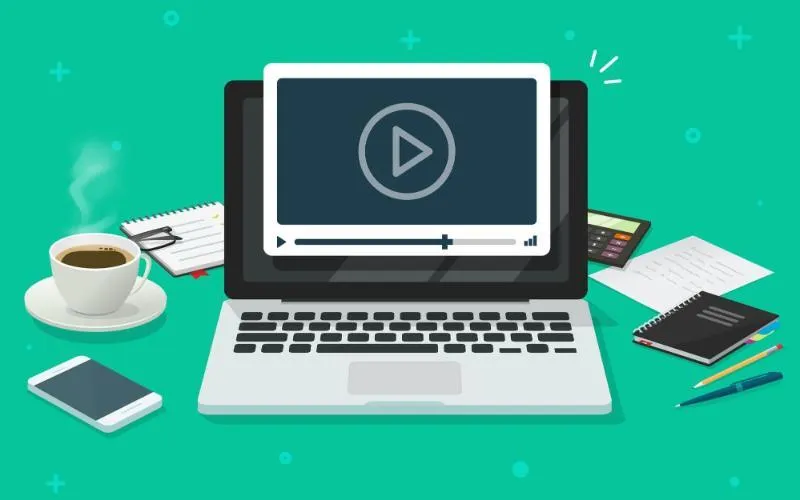 Contact