College facilities and grounds are for rent to businesses, corporations, not-for-profit organizations, and community groups when not required for ECC programs, services, and activities. College facilities cannot be scheduled for personal and/or private social events.
ECC reserves the right to approve any, and all requests and insurance may be required as part of the facilities' use application process. Each college facility may have unique pricing structures and policies.
Spartan Auditorium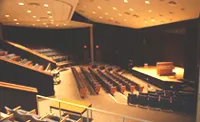 Spartan Auditorium, located in Building G, seats up to 250 people. It consists of padded, tiered seating with optional desktops and a stage.
---
Classrooms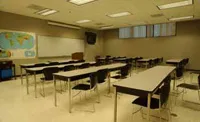 Classrooms are located in every building on campus. The average classroom seats 30 people in a one-piece student desk and chair combination. Some rooms have separate tables and chairs. All classrooms are equipped with whiteboards.
---
Community, Heritage & Alumni Rooms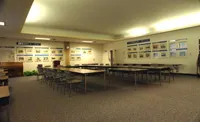 The Community Room and Heritage Room are multi-purpose/dining facilities, each seating up to 100 people, or joined together, they seat up to 200 people. The Alumni Room is used for dining only and seats up to 100. Tables and chairs are moveable to facilitate all different types of events. Enjoy the beautiful view of Spartan Lake and the lush grounds through an entire wall of windows.
---
Hallways, Courtyards & Grounds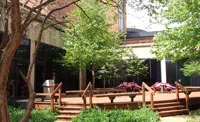 Campus hallways, courtyards, and grounds are available for rent. Hallways are major thoroughfares and heavily trafficked, perfect for meeting students and college employees. The courtyards and grounds are ideal open rooms for those events where the sun or the stars can serve as the ceiling.